At Best Nest Wellness, the reliability and safety of our products are always our top priority. Every choice we make is based on extensive research and ingredient effectiveness. We believe the best ingredients make the best vitamins–and this impacts all that we do.
Having integrity as a company drives every decision we make. It's in who we are, the partners we choose, what we make, and the benefits you feel. All to deliver what matters — safety, quality, security, sustainability and confidence. This is our promise to you.
Thoughtful Creation

We handpick each ingredient for its optimal nutrient level and its bioavailability. We choose the most bioavailable form that is best for absorption. We look at how ingredients work together. We spend a lot of time and research to determine which delivery form will be the best for a particular product.
It can get complicated: some ingredients are quite bulky and may not do well in a capsule. Some may have an odor or an aftertaste when you swallow. Some minerals block other vitamins from absorbing. Some need a delayed-release system.
The end result is that we choose the very best delivery system for a product. Yes, in our ideal world, we could make everything fit into a tiny capsule and you could take one and be done. But the technology isn't available yet to give you everything we want to give you in that tiny capsule. Your nutrition would not be complete. Until that time, we thoughtfully balance size, form, convenience, ability, and taste for every product we make.
Clean and Safe

What is on the label is what is in your bottle. That means all of our products are meticulously created, tested multiple times, and held up to strict standards. If they don't meet these requirements, they don't make it to your home.
Our neurologist-formulated products are safe and as natural as we can make them. We source the highest-quality non-GMO ingredients and handcraft each batch under strict standards for purity and freshness in certified facilities in the USA. We have comprehensive third-party testing at both ingredient and finished-product levels for product ingredients, purity, microbes, heavy metals, and more. Very few manufacturers do this much testing, but to us, it is important.
Every ingredient used in our Best Nest line is identified and verified for potency and purity. We choose branded ingredients where it makes sense.
Testing includes:
nutrient-content tests

for identification and purity



microbiology tests

for bacterial counts, yeasts, molds, and more



heavy metals tests

that are sensitive to even very low concentrations



gluten tests

of all products that double verifies gluten-free



time-release tests

to show how much is released over time



pesticides tests

to look at botanicals for the presence of pesticides

Strict Standards

Our products are made in GMP- and UL-certified facilities.

GMP stands for Good Manufacturing Practice. A laboratory abiding by this set of guidelines has committed to a system of processes, procedures, and documentation that was created to ensure the integrity of claims on the dietary supplement's label — in its identity, strength, composition, quality, and purity. A GMP-certified facility fulfills requirements stipulated by the only accredited American National Standard in the dietary supplement industry.
UL-certified facilities go even further by testing every single ingredient that comes through their door, not depending upon the certification provided by the supplier.
Our manufacturing facilities are subject to Pharmaceutical FDA audits every year and have subsequently implemented stringent internal controls and quality systems that, we believe, should be applied to all dietary supplements.
Sustainability

Sustainability is very important at Best Nest Wellness. We have overhauled our packaging so that we minimize or eliminate plastic waste, when possible, such as working to eliminate the unnecessary outer plastic seal when there is an inner seal. Our containers are recyclable. And because they are lighter, we can transport more bottles to our destinations, thus decreasing greenhouse gases.
We have strong relationships with suppliers that support our high standards. We are able to give our customers what they want—products that are beautiful but do not compromise their standards for sustainability.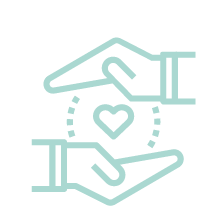 Giving Back

We believe every family should thrive in health and wellness. But, oftentimes, they do not even have access to food, let alone vitamins. Because this is an issue so close to our hearts, we have partnered with amazing charities–Hunger Free Colorado, LeSEA Global Feed the Hungry, and STRIDE Community Health Center–to provide families in need with food and necessities. We believe healthy nutrition is a human right and we hope, one day, that it is available to all. Until then, with your help, we will continue to always do our part to improve the lives of every growing nest.