My journey to Best Nest Wellness is from an unexpected place. I'm a neurologist with a further specialization in headache and I was from a world that believed allopathic or conventional medicine was the only option.
I became a doctor for a few reasons. I was always interested in the brain, even from a young age. And I was from a family of doctors that inspired me. My dad, a doctor, was very much about conventional medicine. But, my grandfather, also a doctor, was open to traditional and more natural treatments as an Ayurvedic healer. I think this may have seeded something in me. But, I wasn't aware yet. 
In college, I had knee pain that anti-inflammatory medications were not helping. Then, I incidentally found that removing dairy from my diet took the knee pain away. It was like a lightbulb went off. That started my journey of realizing how much diet truly comes into play.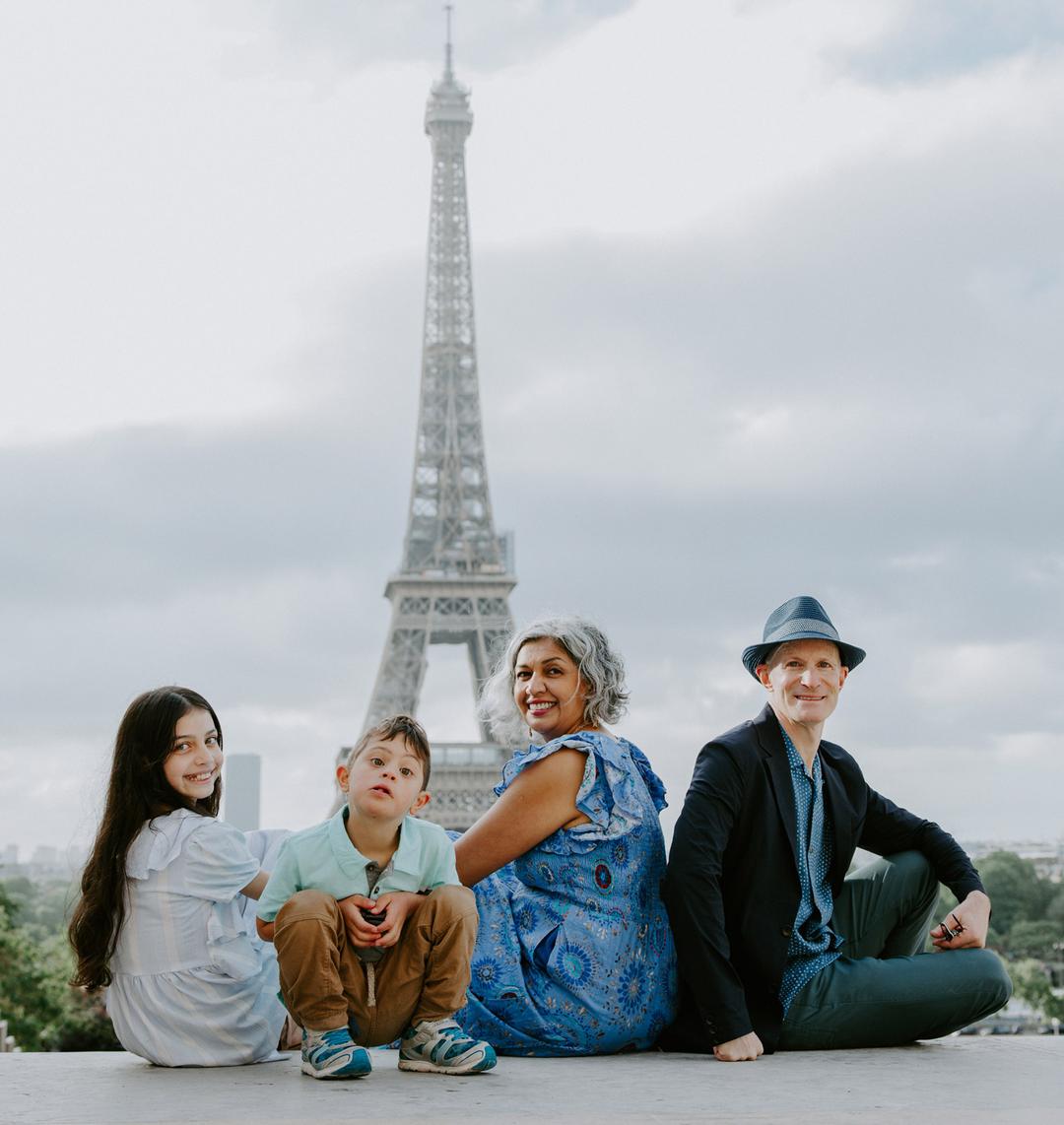 It changed how I thought about health and how I treated patients, and I started to surround myself with more natural health-minded people. I even, to the shock of my doctor friends, decided to have the birth of my child at home with a midwife. I believe the health journey is a ladder. And during the birth of my daughter, I went up many rungs.

Birthing my daughter was the most empowering transformation I have ever gone through. You could say I had two births that day: I birthed my daughter and I birthed my new self. After all, I created, grew, and brought life to this human being! I wanted to protect her, nurture her, and provide her with the very best that I could give her.
When my second child was born, he opened my eyes to a whole different dimension of life. Lively, healthy, and born with Down Syndrome, my son's arrival into the world taught me so many things about health, love, life, and our own self-worth. You could say I was once again reborn, as he strengthened my need to provide the very best for my family.
I could no longer go back to allopathic or conventional medicine as the same doctor I was before. I understood the benefits of conventional medicine. But now, I also understood the benefits from a change in lifestyle.
Best Nest Wellness was born after I had been looking for a prenatal vitamin while carrying my son, that I had wished I had had while carrying my daughter. But I couldn't find it. After his birth, with my husband, we decided to make it ourselves. Using my knowledge of neurology and natural medicine, I wanted a prenatal that was one tablet per day and made with methylated vitamins—because they are required for your body to work at its best and they are almost unheard of in prenatals.
To me, "best" means achieving our highest potential, physically, intellectually, and emotionally. "Best" also means high-quality, convenient, and as natural as possible. As a physician and a mother, my bar for "best" is set high. And, so Best Nest Wellness came to life.
Today we create vitamins for your whole nest, including preconception, pregnancy, postnatal, childhood, and parenthood. These support neuro-development and immunity, provide energy, reduce stress, and improve sleep.
We created this brand because we needed it and wanted it for ourselves. We share it because we believe we have an opportunity to improve the health of families like ours and help them soar.
Best isn't just in our name. It's in what we do every day, in every way.