Best Nest Multi+ for Kids - Strawberry
Our premium liquid kid's multivitamin is designed to nourish your growing child and support healthy immunity & brain health.
SUPPLEMENT FACTS
Serving Size: 1 Tablespoon (15mL)
Servings per Bottle: 31
Amount Per Serving
%DV for Children Ages
1-3yrs
4yrs+
Vitamin A (Beta Carotene)
375 mcg RAE
125%
42%
Vitamin C (Ascorbic Acid)
120 mg
800%
130%
Vitamin D (Cholecalciferol from Lichen)
10 mcg
66%
50%
Vitamin E (d-Alpha Tocopherol Succinate)
13 mg
215%
86%
Thiamine (Thiamine HCI)
2 mg
400%
167%
Riboflavin (Riboflavin-5-Phosphate)
2 mg
400%
154%
Niacin (Niacinamide)
10 mg NE
167%
62%
Vitamin B6 (Pyridoxal-5-Phosphate)
2 mg
400%
118%
Folate (L-5-Methyltetrahydrofolate Calcium)
476 mcg DFE
320%
120%
Vitamin B12 (Methlycobalamin)
10 mcg
1110%
420%
Biotin
65 mcg
815%
215%
Pantothenic Acid (Calcium Pantothenate)
10 mg
500%
200%
Calcium (Calcium Citrate)
25 mg
4%
<2%
Iodine (Potassium Iodine)
50 mcg
55%
34%
Magnesium (Magnesium Citrate)
25 mg
32%
6%
Zinc (Zinc Citrate)
5 mg
167%
46%
Selenium (Selenium Amino Acid Chelate)
10 mcg
50%
18%
Manganese (Manganese Amino Acid Chelate)
1 mg
85%
44%
Chromium (Polynicotinate)
10 mcg
90%
28%
Molybdenum (Molybdenum Amino Acid Chelate)
20 mcg
120%
44%
Potassium (Potassium Citrate)
50 mg
<2%
<2%
Choline (Choline Bitartrate)
20 mg
10%
4%
Inositol
15 mg
**
**
Aquamin® Trace Mineral Complex
44 mg
**
**
Digestive Health Blend
1.22 g
**
**
Fructooligosaccharides, Isomalt Oligosaccharides, Bromelain, Papain
Fruit & Vegetable Blend
50 mg
**
**
Goji (Berry) Extract, Acai (Fruit) Extract, Beet (Root)
**Daily Value (DV) Not Established
Other Ingredients: Steam Distilled Water, Fructose, Citric Acid, Natural Flavors, Xanthan Gum, Gum Arabic, Potassium Sorbate (preservative), Stevia
Customer Reviews
Write a Review
Ask a Question
11/12/2022
Crystal

United States
A wonderful multivitamin!
This is something my daughter loves and it gives her a great bit of brain development and focus ness. I give only a teaspoon of this to her juice once a day and over the week I've noticed her energy is amazing and how she focus from day to day is amazing! She's more focused and aware of things, and getting smarter day by day from this multivitamin mix. I also give a teaspoon to my kids and they're going a tremendous job in school paying more attention and doing a great job on their behavior, sometimes at home. The smell and taste is britty, but I mix it into their juice or water for better results and that I don't want them to not want to take it because of the taste, I get creative and mix it in they oatmeal. This is even enough to have for months
11/01/2022
MsRoboticToyou

United States
Kids didn't like it
I liked the consistency of the vitamin. However, my picky kids didn't like the taste of it.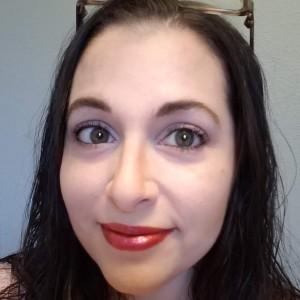 H
11/01/2022
HollyL

United States
Good flavor and thickness
I got this liquid multivitamin to try for my toddler and preschooler. The liquid has a bright orange color and a nectar-like or syrupy thickness. The flavor is supposed to be strawberry but seems very citrusy as well as a mild multivitamin aftertaste. The 15mL serving seemed a bit large and I was not sure how my toddler would tolerate it, but they drank it easily and were even asking for more "juice". My preschooler will tolerate it but usually prefers gummies to liquids. It has been a great way to make sure both of my kiddos are getting their daily vitamins and I will likely repurchase.
10/31/2022
Nikki L.

United States
Good product
Good choice, it taste good, my little one would ask for more. It has all the important multivitamins to help support and protect your body. I at first thought the dose was a lot but my little one had no problem taking that much.